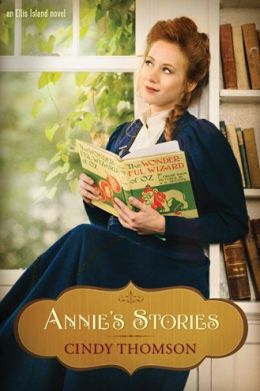 I'm delighted to have
Cindy Thomson
join us for a second day as we learn more about what inspired her to write her stories. You don't have to talk to Cindy long to catch a glimpse of her passion for turn of the century, Irish immigrant stories.
For both
Annie's Stories
and
Grace's Pictures
, you did a lot of research at Ellis Island. What draws you to these immigrant stories?
Oh, my. There are so many stories of struggle, peril, sacrifice, faith, and achievement that are yet to be told. Leaving their birthplace to relocate far across the ocean meant immigrants had to redefine their concept of home, rebuild, and move forward. I respect those who came before us to better the lives of future generations, and it's an honor to tell their stories through historical fiction.
What do you hope readers remember after the story ends?
That God is never far away. That he travels with us, even when it feels as though we're all alone. I hope readers will remember that we are at home in the hearts of those who love us

—

something Annie has to learn

—

and no one loves us more than God.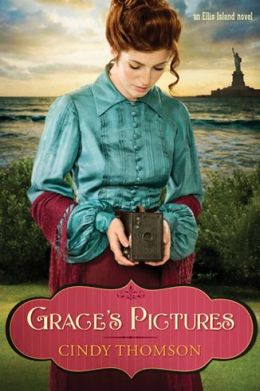 How much fun I was having exploring literature of the early twentieth century. We know how much industry was changing at that time. We know labor unions were being formed and working conditions were improving. We know a bit about the political atmosphere around the world as anarchists were attempting to assassinate leaders, and President McKinley was among them. But what surprised me was how much literature was changing as well. Futuristic novelists like H.G. Wells and Jules Verne were extremely popular, and of course The Wonderful Wizard of Oz by L. Frank Baum became the first American fairytale. And related to that, I was surprised that public libraries were not widely available, especially not in the immigrant sectors. But people still liked to read, and non English speaking immigrants were being instructed at night school so they were ready for books. Having a book to read was a precious thing, something we take for granted today in America.
What's next for you?
I would love to complete the final book in this series, God willing. But I'm also exploring another story about a present day woman learning about her grandfather's past at Wrigley Field in Chicago after WWII. He was not, however, a baseball player, so this would be a baseball story that is about much more than the game.
I'm also working on the stories that Annie's father wrote for her. They are not in the novel but my newsletter subscribers will have access to them. You can sign up here.
Do you participate in author book signings or events? Where can readers find you?
As many as I can. There is nothing more encouraging than meeting readers, the reason I write! I have my events listed on my Goodreads page. I expect to add to this list this summer so I hope readers will check back. I'm also on my author page on Facebook frequently.
What are you currently reading?
Two books:
Fiction:
It Happened in Wisconsin
by Ken Moraff (a book I learned about in the Historical Novel Society's review journal.)
But by the time this interview is live, I'll probably have moved on to others. What's really fun about Goodreads is that you can see what others are reading and enjoying. I hope you'll all join me over there!
Thanks for interviewing me, Cara! This, of course, is my favorite historical fiction blog so I'm excited to be on this week!

Cindy is giving away a copy of her new book. All you have to do is answer this question:
If you grew up with the Wizard of Oz (book and/or movie) what impacted you most about that story?