Today I'm delighted to introduce you to
Michelle Griep
.
Michelle has been writing since she first discovered blank wall space and Crayolas.
She seeks to glorify God in all that she writes—except for that graffiti phase she went through as a teenager.
She resides in the frozen tundra of Minnesota, where she teaches history and writing classes for a local high school co-op. An Anglophile at heart, she runs away to England every chance she gets, under the guise of research. Really, though, she's eating excessive amounts of scones.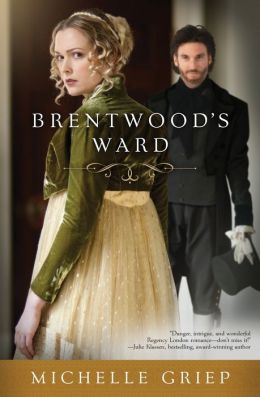 Follow her adventures at:
Welcome to PASTimes! Thanks for joining us and sharing a bit about your writing world. Congratulations on the release of your new book
Brentwood's Ward
. Tell us a bit about it.
Think Dickens meets Sherlock Holmes and you'll have a good feel for the book. Here's a blurb:
There's none better than Nicholas Brentwood at catching the felons who ravage London's streets, and there's nothing he loves more than seeing justice carried out—but this time he's met his match. Beautiful and beguiling Emily Payne is more treacherous than a city full of miscreants and thugs, for she's a thief of the highest order . . . she's stolen his heart.


That sounds so fun. W
hat drew you to write this book?
I've never written about a lawman before, and as rebellious as I can be, authority figures intrigue me. Most heroes are too good to be true. I like to dress mine in unpredictability. Someone who's not necessarily safe to be around but always has his loved one's best interests at heart and will put his head on the chopping block to save them if need be. That's the kind of character I wanted to create—and did in Nicholas Brentwood. What attracted my interest as an author was an old newspaper advertisement put out by Henry Fielding, the founder of the Bow Street Runners. It encouraged the public to send a note to Bow Street as soon as any serious crime occurred so that "a set of brave fellows could immediately be dispatched in pursuit of the villains." I wondered about those "brave fellows" and what kind of villains they might come up against, and thus was born Nicholas Brentwood.
Research. Not that it wasn't fun, mind you, it's just that when you write a Regency, an author needs to make sure even the smallest details are historically accurate. Readers of this genre are incredibly educated about the period and will let an author know when a gaffe has been made.
Be sure to come back tomorrow when we'll finish this interview. And be sure to enter the giveaway below!
a Rafflecopter giveaway