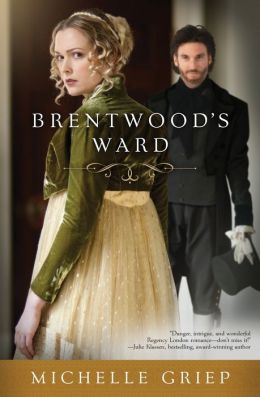 Today I'm delighted to have
Michelle Griep
back.
Michelle has been writing since she first discovered blank wall space and Crayolas.
She seeks to glorify God in all that she writes—except for that graffiti phase she went through as a teenager.
She resides in the frozen tundra of Minnesota, where she teaches history and writing classes for a local high school co-op. An Anglophile at heart, she runs away to England every chance she gets, under the guise of research. Really, though, she's eating excessive amounts of scones.
Follow her adventures at:
And all the other usual haunts:
Facebook
,
Twitter
,
LinkedIn
,
Pinterest
,
Goodreads
, and
Instagram
.
Welcome back, Michelle!
What do you hope readers remember after your stories ends?
I weave in a Biblical truth in each story. Whether or not a reader remembers who the characters were or what they did, my aim is that they'll remember the underlying truth and be encouraged by it.
What surprised you most as you wrote your books?
How long it takes to write a novel. Wrestling the movie in my head onto paper sometimes causes bruises.
What's next for you?
I'm not done with these hunky Bow Street Runners from
Brentwood's Ward
. While it's not necessarily a sequel, my next story is about another officer who goes on an undercover assignment. Here's a blurb:
Officer Alexander Moore goes undercover as a rogue gambler to expose a traitorous plot against the king—and a master he is with his disguise, for Johanna Langley believes him to be quite the cad. But when Johanna is swept up in the intrigue, Alex must choose between his mission and reputation as a crack Bow Street Runner or the woman he's come to love.
Do you participate in author book signings or events? Where can readers find you?
You bet. Locally (Minneapolis/St. Paul area) I'll be doing some LifeWay Bookstores in January and in March I'll be speaking at a writer's guild. I'm also doing a blog tour all of January and part of February. I'll keep a daily update on where I'm at on my blog:
Writer Off the Leash
What are you currently reading?
Which of your books would you love to see turned into a movie?
Gah! How to choose? Of all my stories, I think my Viking historical, Undercurrent, would be the best on the big screen. Plenty of action scenes for the guys and romantic parts for the gals.
Be sure to enter the giveaway below!
a Rafflecopter giveaway