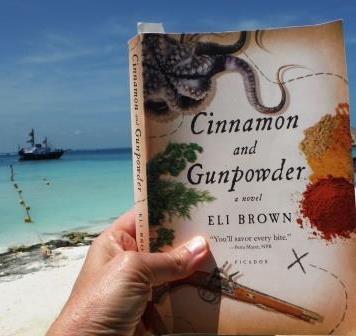 By vacation-lover Michelle Ule
Summer time and the reading is easy, or at least it remains light long enough to read into the night!
Summer reads fall into several categories, depending on your age and situation. I first read
Gone with the Wind
as a wide-eyed ten year-old in three languid summer days!
(And what a great way to read it!)
The days of being out of school for the summer and dragging home ten library books at a time are long over for me now, but immersing myself in a rich book is still a glorious pleasure. Historical fiction, of course, meets that definition.
For busier adults, the concept of a "beach" read is that of a paperback you can get sunscreen on without worrying. The stories should be enthralling enough to keep your interest no matter what, or lightweight enough that you can set it down (spine up) and take a dip or yank a child out of the surf.
On my vacation to
Cancun
last year, I thought I'd found the perfect books for relaxing on the beach and sipping one colorful drink after another. All three had come with great reviews from book-loving friends. I had six days, a great hat, a thatched-roof cabana and a friend who had books of her own to read.
What could be better than that?
Well, the subject matter.
Longbourn is a terrific book—
Pride and Prejudice
told from the point of view of the servants. You know the story, you know the major characters. You even know what's happening "upstairs." This version lets you see how those background folks reacted to events when
Mr. Bingley
and
Mr. Darcy
came to call.
Can't you just hear Mrs. Bennet screaming, "Hill!"
I could, too, but lying on chaise in my swim suit while reading about the long suffering cook, house maid and laundress, started feeling a little uncomfortable. I loved the book.
I was just glad when it was done and I didn't feel so guilty about, well, not doing the laundry.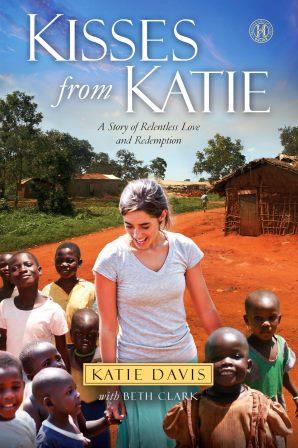 Kisses from Katie
by Katie Davis is not a historical novel. It's the true story of a teenager who moved to
Uganda
and adopted 16 daughters.
As a teenager. You read that correctly.
And inspiring, humbling, intriguing, absorbing memoir, it also reminded me that while the weather was warm and sultry, just like in Uganda, I was lying on the beach in my bathing suit while countless orphans needed parents.
An excellent book.
I was glad when I finished.
This one had everything: pirates, beaches, buried treasure, romance. How could it disappoint?
It didn't. The writing was delicious, the story amazing, the location perfect.
Except for one major ingredient.
Cinnamon and Gunpowder, set in 1819, it told from the point of view of the cook—who was captured by pirates and compelled to concoct an exquisite meal every Sunday or forfeit his life.
I enjoyed it immensely, read sections out loud to my friend, jumped in the pool whenever I felt guilty and savored my meal every night. I learned a lot about pirates, the
Caribbean
, cooking in the early nineteenth century and how far I could suspend my logic.
A perfect summer vacation in which to read, indeed!
Tweetables
Pirates, the Bennet servants and a Uganda girl-mom; great summer reads!
Click to Tweet