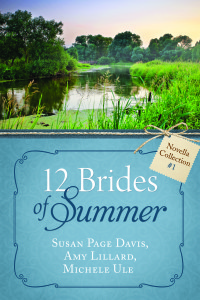 Summertime and the Joy of a Novella
by Michelle Ule
I realized the advantage of traveling with novellas or episodic novels while flying one day.
I was reading one of
Alexander McCall Smith
's
Ladies Detective Agency
books and it was easy to insert a bookmark when a drink came down the aisle, food was served, the plane's captain made an announcement or someone needed to climb over me.
Short stories
, novellas, magazines and anything that allows you to enjoy the experience while still being available for interruptions are perfect several miles above the earth.
Which is why I think novellas make excellent summer reads--whether you're traveling or not!
A novella whisks you off to a new place with plots and subplots, but allows you to look up without losing track of the storyline.
They're perfect if you've got other things to attend to--think children--even as you seek entertainment of your own and don't have the time to read an entire novel.
I've written five historical fiction novellas: three for the Christmas season, two for summer.
It was fun to take characters from the Christmas story and move them forward into the next warm summer, bringing along their same interests (the bagpipes that saved the day at Christmas come out again for a summer dance) and demonstrating the advances Malcolm made in his education.
I also got to explore a business-related question: what is the most responsible way to respond to a disaster?
When seamstress Sally Martin learned her father's farmhouse had been blown away, his crops destroyed and the farm animals scattered, she wanted nothing more than to quit her job in the town and return home to help rebuild.
But her traumatized younger sister needed to leave the farm and her widowed father feared what the winter would bring. The family needed her to keep her job.
Meanwhile Malcolm, a local teamster, applied his large body and hands-on skills to the task of rebuilding the neighborhood. He hauled goods from town out to the local farmers and helped them reclaim their possessions.
It was the right thing for him to do; working like this matched his abilities and character.
Banker Josiah Finch, however, didn't have those skills. He set to work with his banking and money-making experience to ensure farmers could borrow what they needed to stay on their land.
He also helped Sally market and sell the clever sunbonnets she constructed specifically for tornado relief victims.
Which man, ultimately, accomplished the greater good?
Which man should Sally marry?
You'll have to read the 15,000 word The Sunbonnet Bride to find out!
The Texas Brides Collection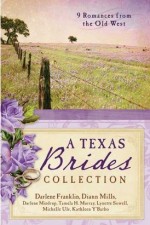 My second non-Christmas novella, found in
The Texas Brides Collection
, is an historical romance that features one of my ancestors.
An Inconvenient Gamble
recounts the tale of a reformed gambler grappling with his past as a Civil War prisoner, in 1867 Texas. When, after the war, he meets the widow of a man who pushed him into a terrible deed, Union Army veteran Charles Moss faces how best to make things right for a family he wronged with a poor bet.
Jenny Duncan is forced to make hard choices when her father and husband both die of yellow fever and she must take over the horse ranch, the rearing of her two teenage brothers and a crotchety mother-in-law.
Then she discovers she's pregnant.
How will the two find their way to happiness as Charles fights the urge to gamble and Jenny struggles to keep the ranch running?
The story begins with the documented 1867 yellow fever epidemic which afflicted
Anderson County, Texas
. My great-great-great grandfather perished that year, leaving behind a recent bride who, unbeknownst to them all, was one month pregnant.
As in several of my stories, Charles is a schoolteacher while Jenny has to overcome resentment to find her way to forgiveness and happiness.
The dog, the mother-in-law and the two brothers add surprising humor to Jenny's hard days.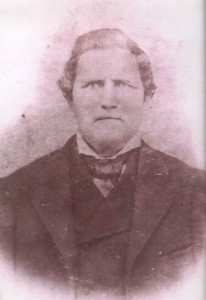 Col. James Steele Hanks
An Inconvenient Gamble is a little longer than The Sunbonnet Bride at 20,000 words; but it's a fast read that entertains, asks moral questions and ultimately leads to a satisfying ending.

Summer is a great time to take a break, sit down with a cool drink and read a novella that takes you back to a different time and place.
Don't just take my word for it: try a novella yourself and enjoy!
Tweetables
Novellas: perfect reads for when you'll be interrupted.
Click to Tweet
***
Michelle Ule is the best-selling author of six published works, a genealogist, musician and Bible study leader. Find out more about her and her work at
www.michelleule.com